Hello Dusan.
You write:
"Automatic variable pitch propellers were developed since 1930, based on centrifugal/aerodynamic forces;
Why reinvent the wheel?
"
At
https://www.pattakon.com/Pitch/US_2416516_Aeromatic.pdf
it is the US patent granted for the Aeromatic propellers: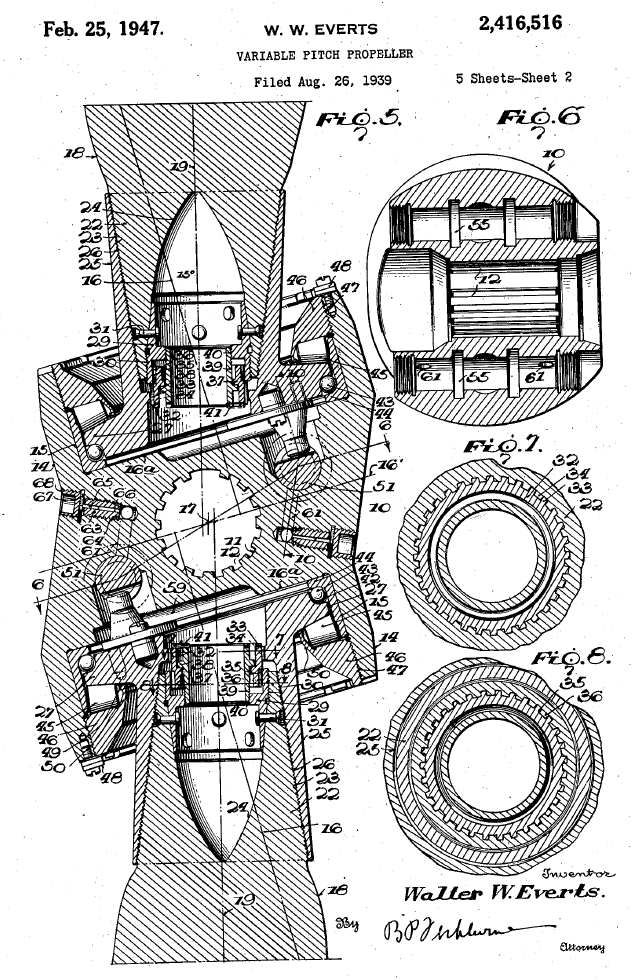 The Aeromatic design seems too heavy (count the number of heavy bearings required) and too complicated for the Portable Flyer.
This is
why
.
Thanks
Manolis Pattakos